At this stage I've painted the mask several shades of a solid blue first and then from there I started in on the details of the eyes of the peacock feathers.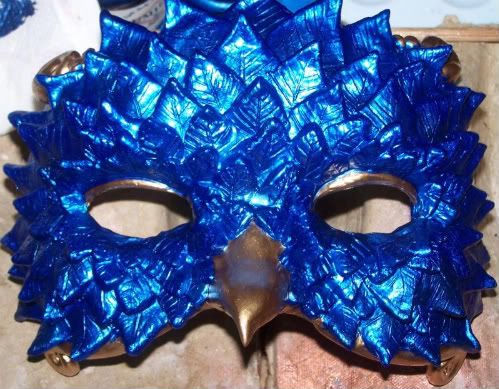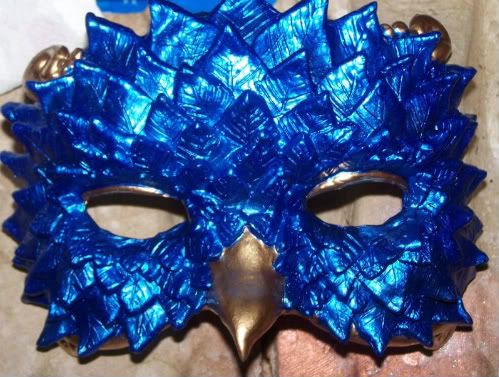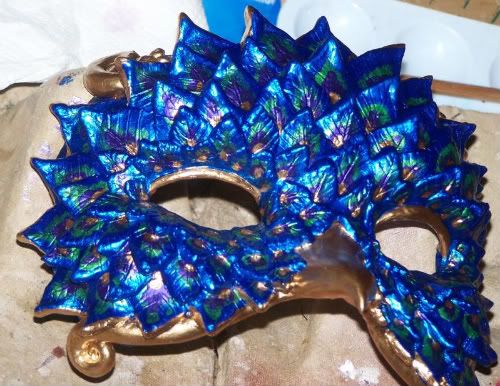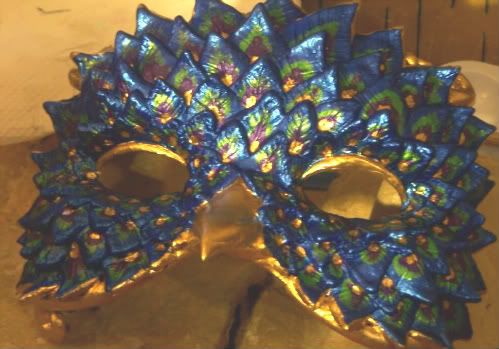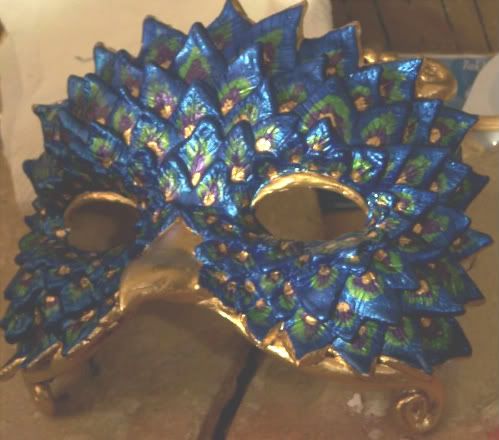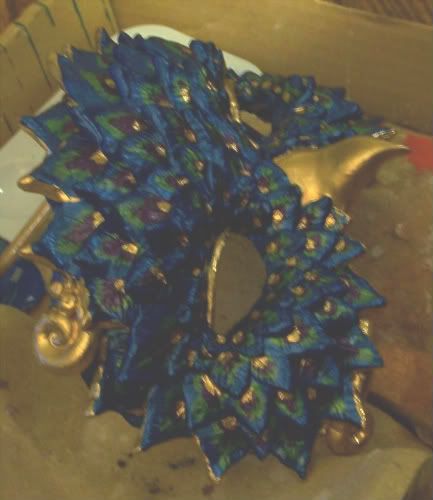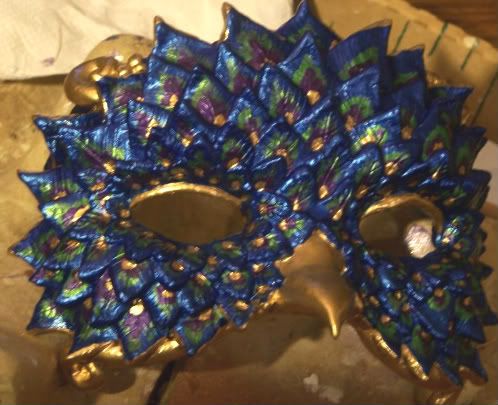 By this point I've added another layer or two of a sealant over the paint job.
A view of the very top of the mask, just the tips:

This is the backside of the mask after I attached the handle.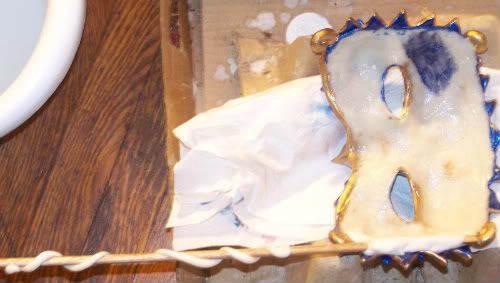 The handle will be decorated and painted and the backside of the mask will be covered in a decorative brocade fabric with a braided trim. I will also be adding peacock tail and sword feathers, as well as gems.