I'm currently working on a Halloween-commission for a Peacock mask.
As each of my masks is hand-sculpted, each one is totally unique. I'm adding a few little embellishments that I hope the customer will like, but overall, it's going to look alot like the first Peacock mask I made.:)
Here are my beginning WIP photos. I've got some more that I'll be uploading soon, too.
Here is how it looks after I've removed it from it's base and cleaned up the edges a bit: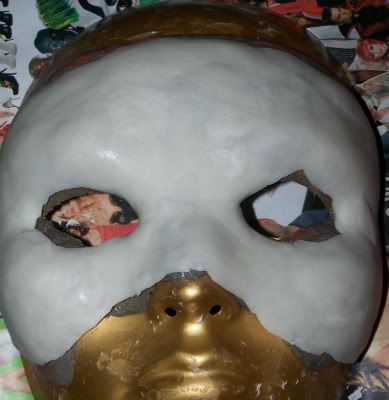 I've added the beak and some detailing at the bottom edge: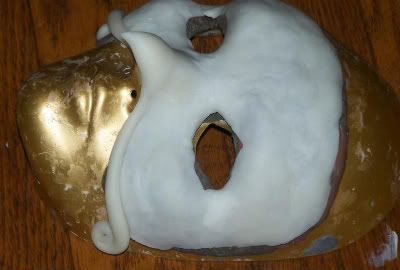 And the beginning stages of the feathers: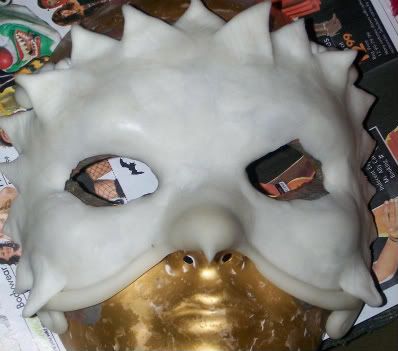 I'm going to be adding Peacock tail feathers and hopefully some other blue or green feathers soon, as well as faceted gems around the base of the beak.
Before I'm completely finished I'm considering adding on some eyelids...at least top lids, anyway.
Will update again soon.:)