I'm currently debating on my exact Steampunk costume theme...originally wanted a pirate-steampunk thing... with that said, I took a pirate ship necklace pendant and repainted and aged it.
I took it from this: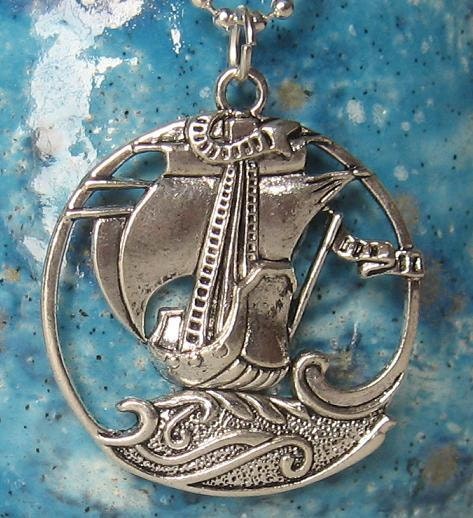 Photo source
:
Pirate Ship Metal Pendant -Etsy
To this:
I got this pendant for about $5 or $6 at Hobby Lobby. I painted it matte black (a spray paint), then used my finger to rub on some gold metal-paint to the upraised designs. Then I added in some green patina accents, again with my fingertip, and rubbed it in a little to blend it out.
I'm currently considering turning this into an ornate pendant in combination with some clock wheels and gears and some feathers, to attach to my Steampunk top hat. That or just wear it as a necklace with my outfit...