I finished the Peacock mask commission very early this morning -another all nighter *yawns*, and mailed it out this afternoon.
Unfortunately, I was in a rush and wasn't able to get any fantastic photos of it, so I did the best I could with what I had to work with.
(At some point I want to set up a mini photo-studio in a corner of my craft room...once I get that set-up, that is.)

Here's the finished mask: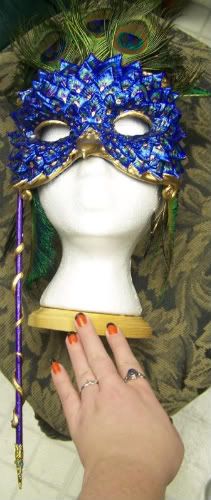 With flash:
-only photo taken w/ the flash...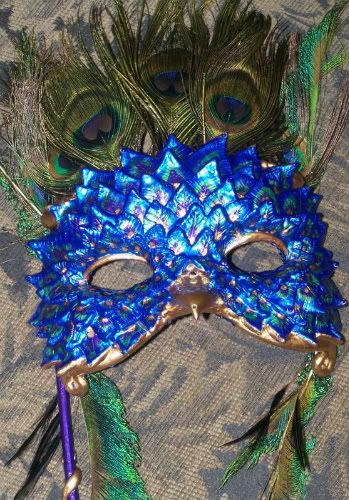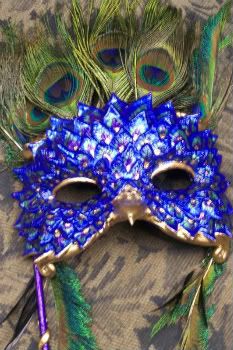 Right side with ornate handle:

Left side: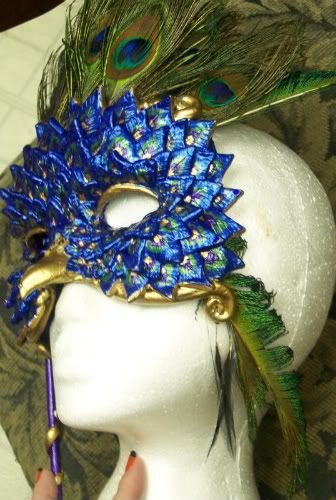 Up-close detail of the beak area: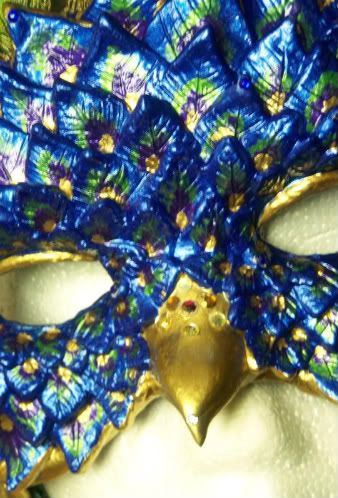 Me modeling the mask: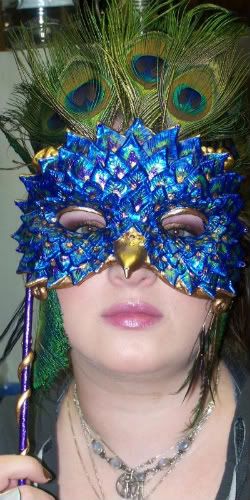 Instead of ribbons coming down from the sides of the mask as I usually do for handle-masks, I went with Peacock sword feathers and three little black feather thingies on each side.
I attached little dk. blue gems to the points of various feather tips, as well as some gold/copper gems to the beak, and gold gems at the centers of the various spiral accents around the mask.
Hopefully the customer will send me a photo or two of herself wearing the mask soon that I can post here.:D *fingers crossed*